Ready to use insurance solutions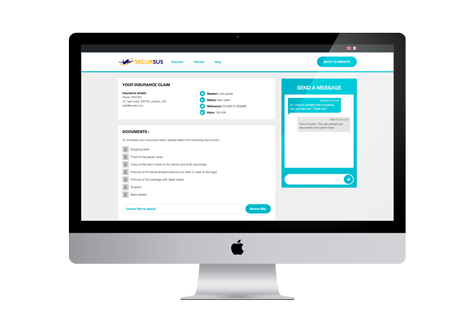 Claims management
Secursus has set up a dedicated claims platform to streamline and accelerate exchanges between the various parties.
This platform allows both policyholders to open a claim very easily and the manager to keep control of pending claims.
The insured will receive an email as soon as the insurance is purchased to remind him of his login details so that he can open the claim.
Communications management on a single platform
Accelerated claims process
Administrator access to monitor the progress of claims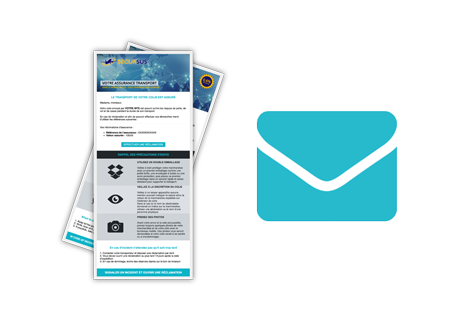 Transactional emails
Secursus has set up an automatic email delivery system to the insured as well as to the recipient of the shipment.
The purpose of these emails is to remind the sender of good shipping practices and to remind the recipient of the procedure to be followed in the event of a claim.
By informing all the beneficiaries of the insurance, the claims are much more complete and are therefore processed and accepted much quicker.
Proactive prevention for insurance beneficiaries
Direct link to open a claim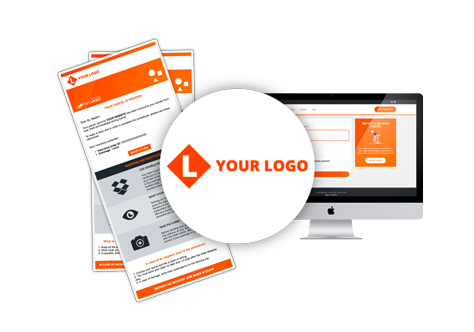 White label
Offer the smoothest possible experience to your customers thanks to our white label tools.
Secursus tools can be completely transparent to your customers. The graphics of the email template as well as of the claims management platform can be fully adapted to your brand's colors or offered as co-branding.
All tools in white label
Simplified direct communication with your customers
Pc and Mac applications
The Secursus application allows you to easily and quickly insure shipments by importing Excel files. To use the application, simply register on Secursus Integration and then log in using your API credentials through the application.
PC and Mac compatible application
Secure bulk shipments in seconds
No development required
Automatic billing at the end of the month, by SEPA direct debit
{"locale_preference":"en","disabled_rgpd":0,"clr_tracking":null,"locale":"en","country":"gb","is_connected":false}
This website uses cookies to track statistics. You can disable the use of cookies by clicking here.
I accept